This page is continuously being updated. Last Update: April 3, 2019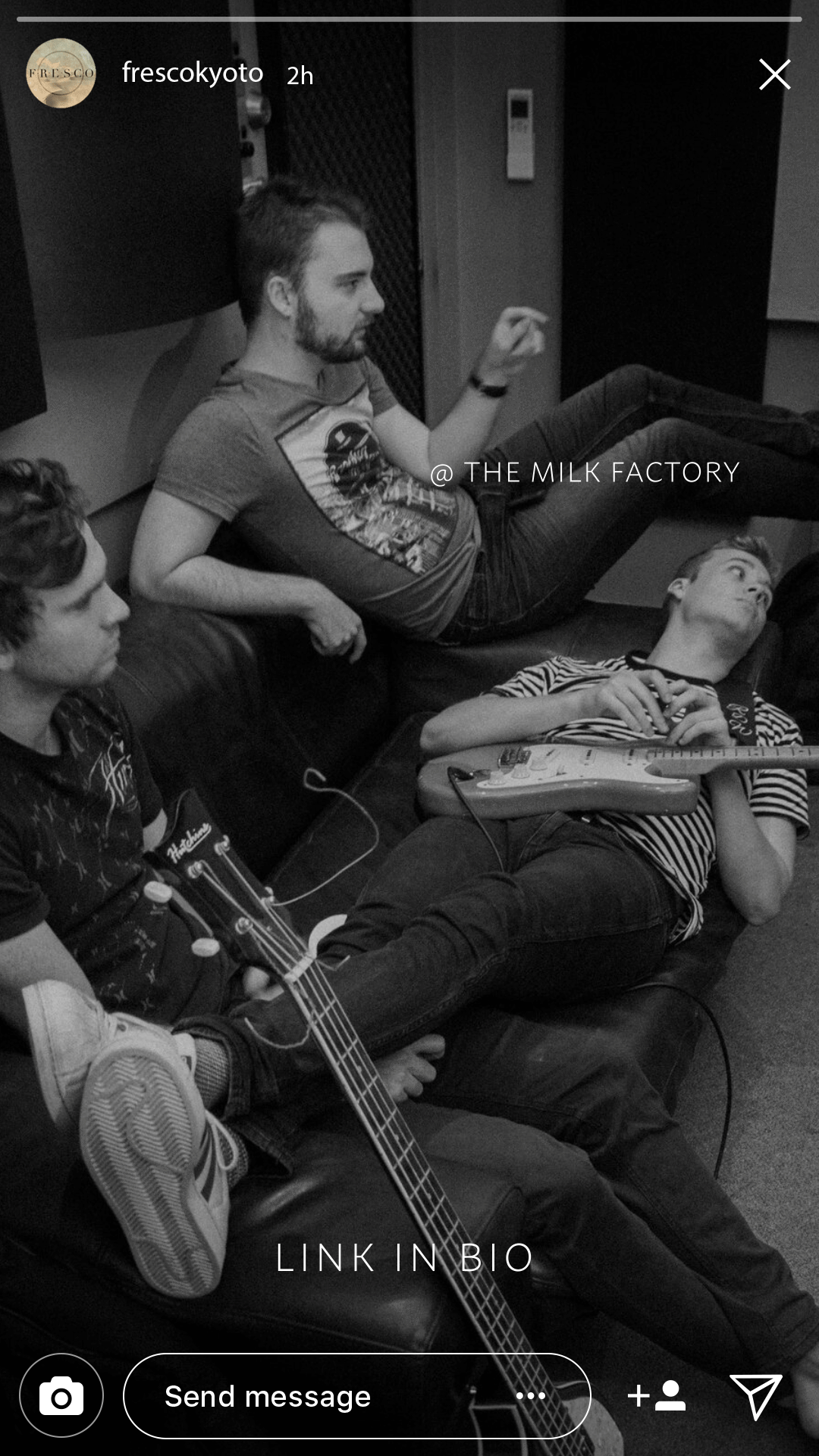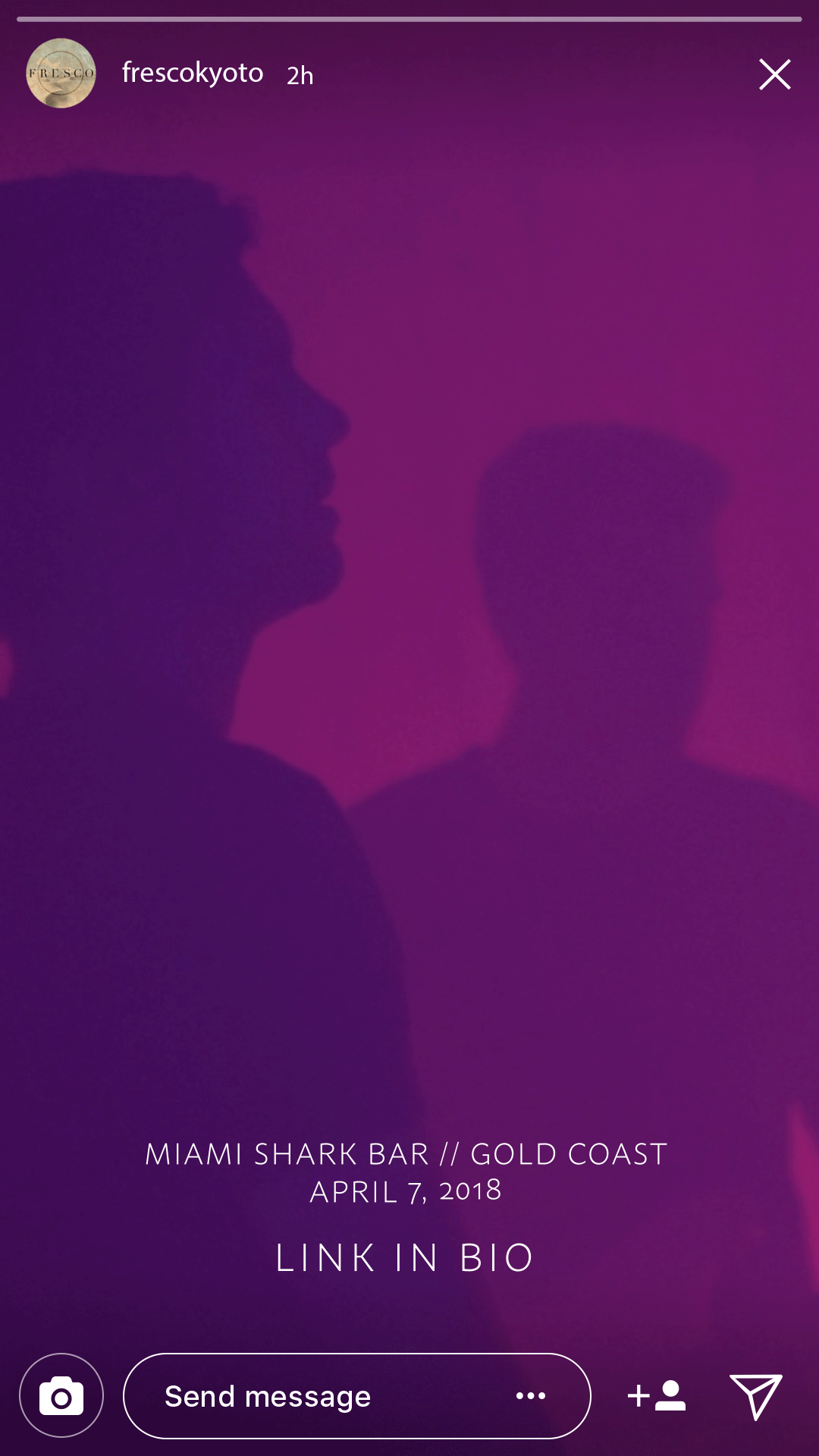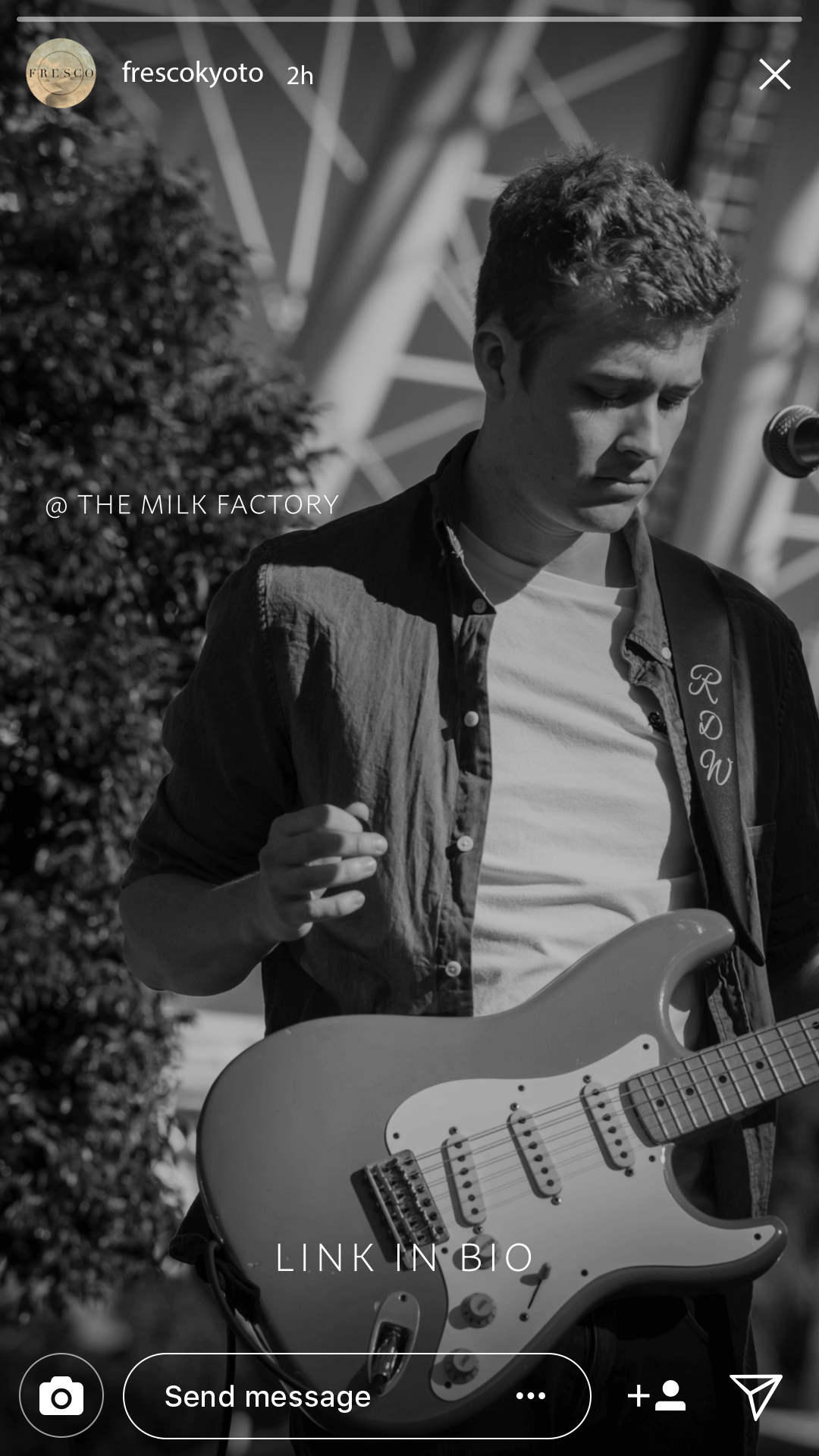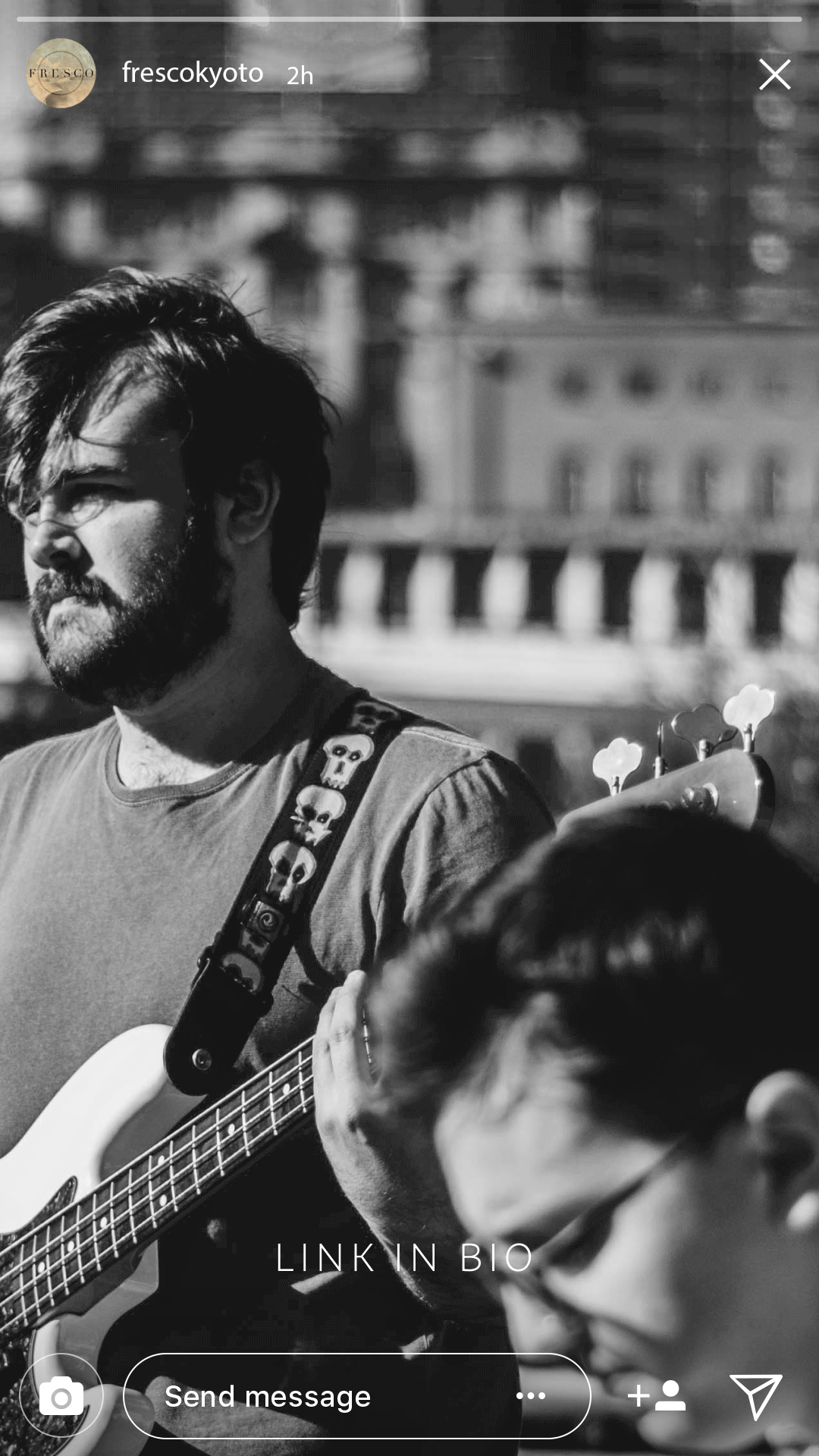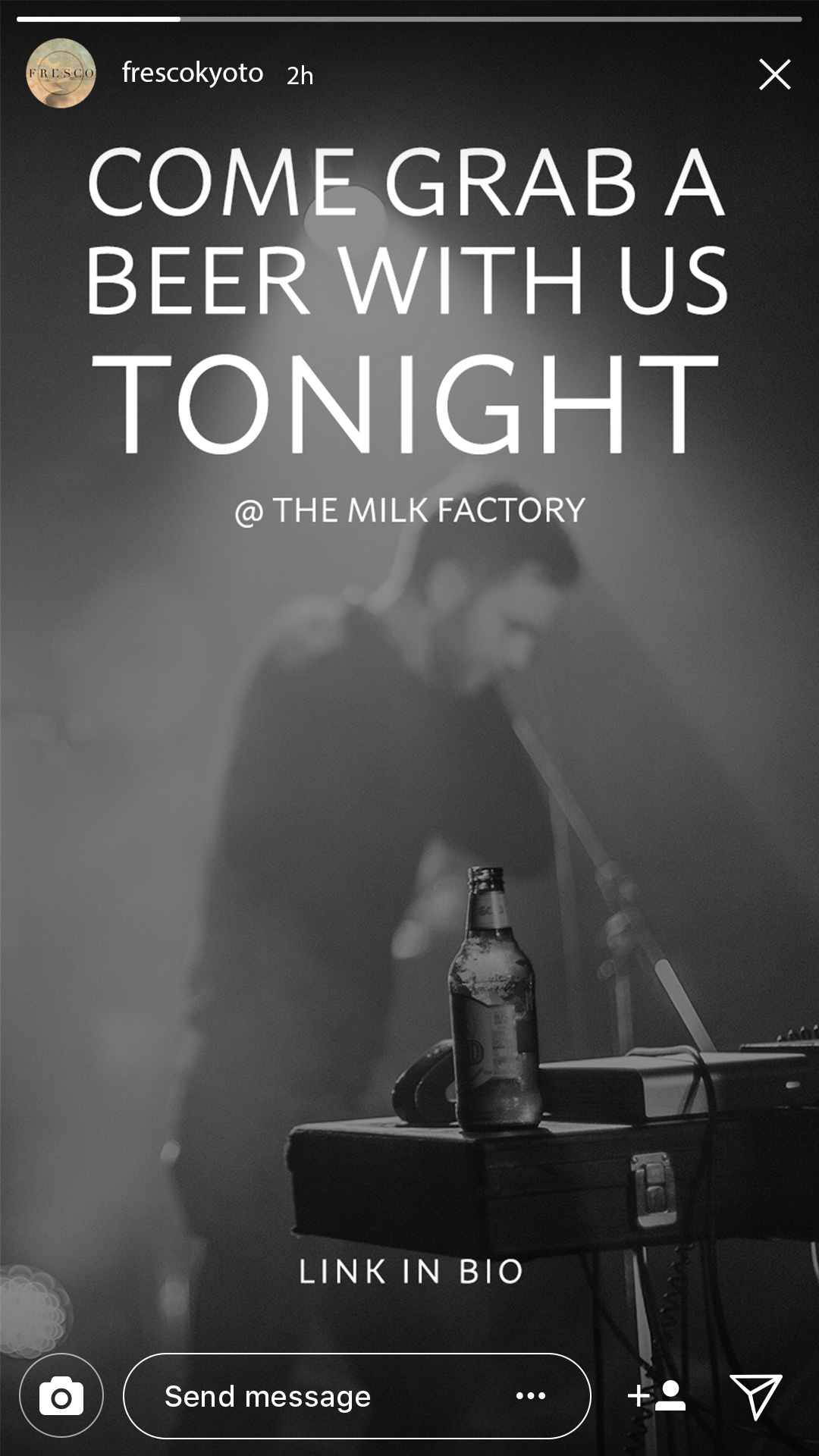 Project Scope:

With two upcoming gigs, Fresco Kyoto opted to push the events on their Instagram channel via Instagram Stories. These graphics were optimized for Instagram Stories' layout and the first five stories utilize kinetic typography to prevent followers from tapping past the story. The gigs were only a few days apart so rather than spamming their followers with content, we created a posting schedule that optimized the advertising time for each gig.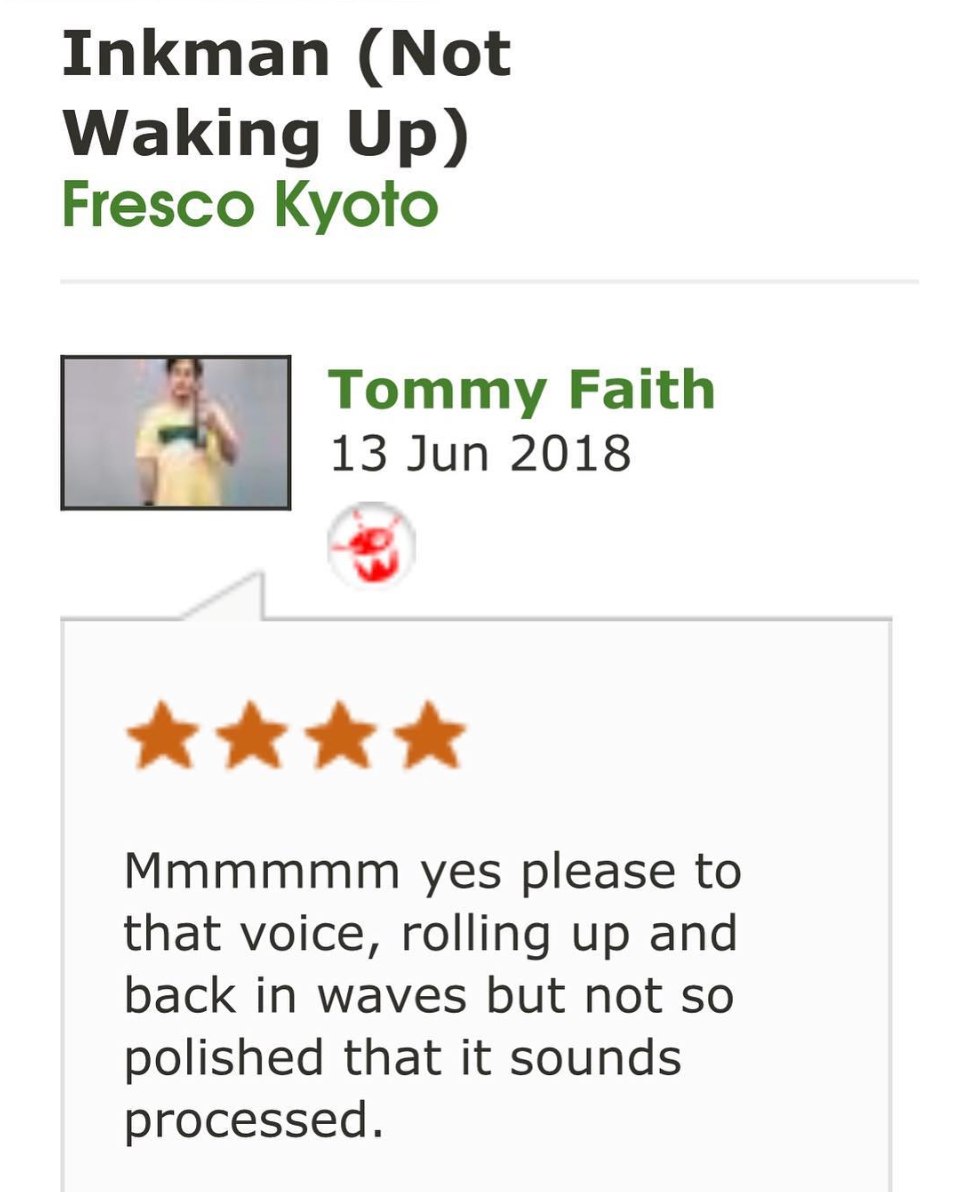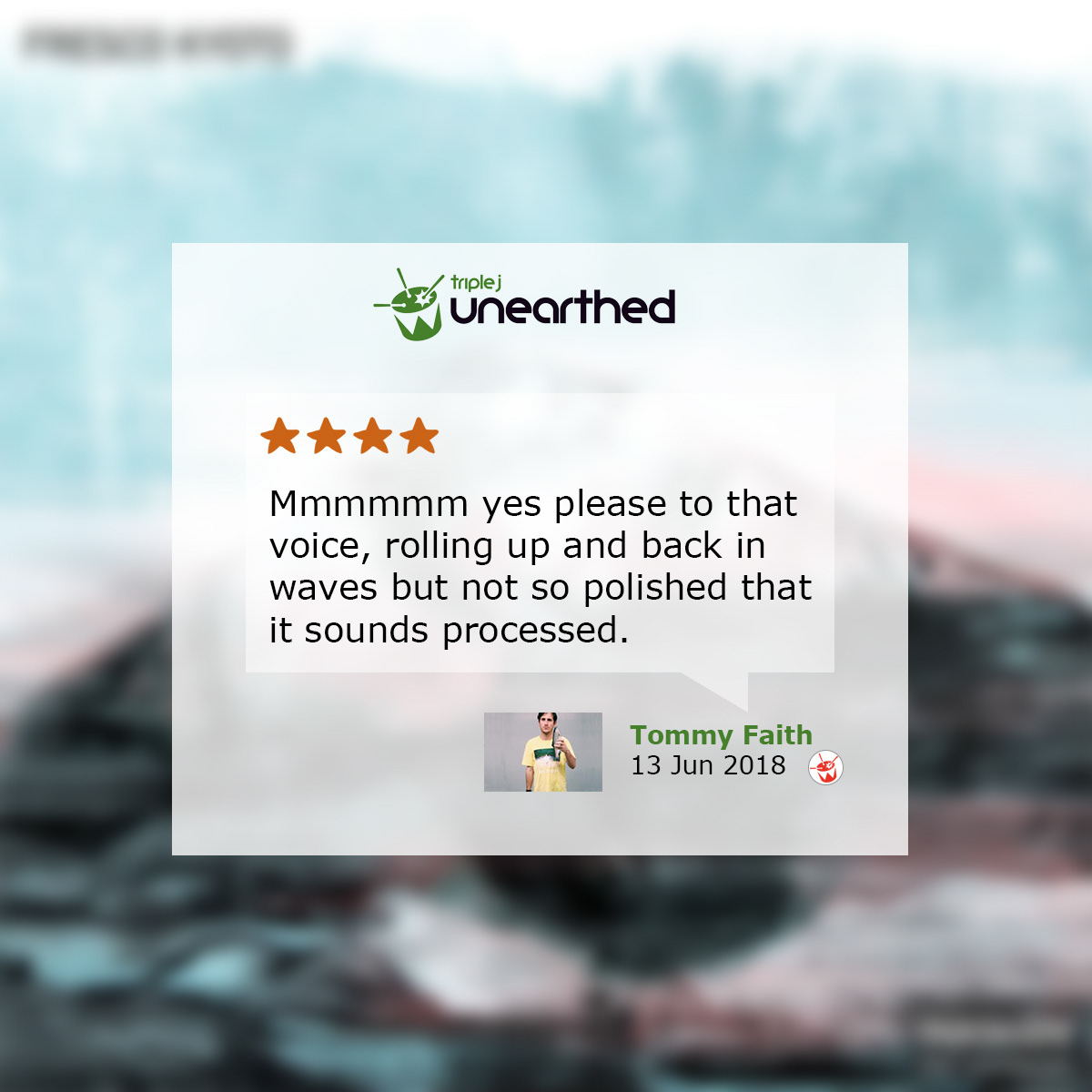 Project Scope:

With many prominent reviews being published for a newly released single, I created an eye catching and informative graphic for Fresco Kyoto to publish these reviews on all social media avenues. The graphic acts as a template that can be edited to highlight different reviews as the band needs them. It also mimics the website's UI to foster a sense of familiarity with the accredited website while presenting the review in a visually appealing way.